Recently I've had a few conversations with different workers at the guesthouse that I can't seem to comprehend.  Even after being here for a bit of time, there are some things as Americans we just can't relate to or understand – ever.
One of our workers is trying to fix up her house.  It's just a little one or two room cement house, and it's in rough shape.  Every time it rains hard, it floods with water and they have to take everything up off the floor so it doesn't get soaked.  She told me yesterday that her family finally was able to purchase a toilet for the first time ever.  Up until now they just had a hole in the ground in a corner of the house, and she said often times it smelled really bad.  She said they had been praying to God for a toilet for a long, long time.  She was almost in tears because she was so happy that they were finally getting one.  Granted, they will still have to bring in buckets of water to flush it, since they don't have plumbing, but she was overjoyed.  Have you every prayed to God for a toilet?  Me neither.
Another one of our workers only comes about four hours a day to help us out, so her pay is small, but it helps her get by.  She has been arriving early every day for the past couple weeks – like an hour early.  Here I'm thinking, if I didn't get paid that much, why on earth would I come to work so early every day.  I finally talked to her today about it and asked why she is doing that.  She responded, "My cell phone broke one day in the rain, and I don't have money to buy another one."  (We're talking less than $25 USD).  I said, "What does your cell phone have to do with anything?"  She then said that it is what she uses for a clock.  She said that they don't have any other clock at her house, and no one else has a cell phone to tell her the time.  So since she doesn't want to be late for work, she just comes plenty early to make sure she's there on time.  So many layers of her story I can't comprehend.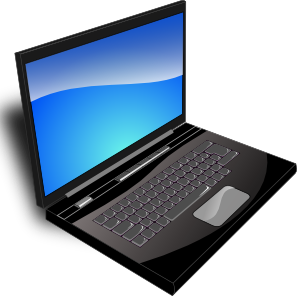 Finally (for today at least), I was asking the guesthouse workers for ideas for what they wanted for Christmas.  I only asked about four of them before I realized that this was not a good idea.  Three of the four of them said that they wanted laptops.  I was a bit surprised that they would say something that was so expensive.  Then one of them suggested a second-hand laptop instead of a new one.  I asked him to check on the price, and he came back saying that they were about $300 USD.  The kicker was the look on his face when he told me the price.  It was as if he was hopeful, thinking, oh, this is no problem for an American to buy.  You can afford that, can't you?  The conversation is still sinking into my head a week later, as I am trying to understand how much money they think we have.  I mean, obviously we have a lot more than them, when a good wage in Haiti is $5 per day.  But still.  What do they really think of us as Americans?  And what image are we projecting?